Post by viscount on Aug 31, 2012 21:49:56 GMT 1
A few years ago several drawers and an LP box of assorted b&w photos came back into my possession. The collection had been gathered by MAS 'Flypast' editors in the late '70s through to the mid '80s for possible use in the magazine then sale to members. Nothing has been added since 1986. There is an absolute wealth of forgotten photos of interesting aircraft - including many of aircraft at Ringway.
The quality of photos vary, mostly b&ws, a number are clearly home processed and others severely cropped with sissors for use in 'Flypast'. I have digitally straightened, altered the contrast, cropped and removed major blemishes whenever necessary before posting. Very few have the photographer's name on the back, making it impossible to credit these shots, but I will do whenever I can.
Hope you enjoy the variety of types, airlines and occasions represented by these 30 or so prints. Bit of a celebration of the time when there was public rooftop access to the terminal and piers. Beyond any information on the back some prints, I know little, so trust that those in the know, such as mw5, will look up their records and add dates etc.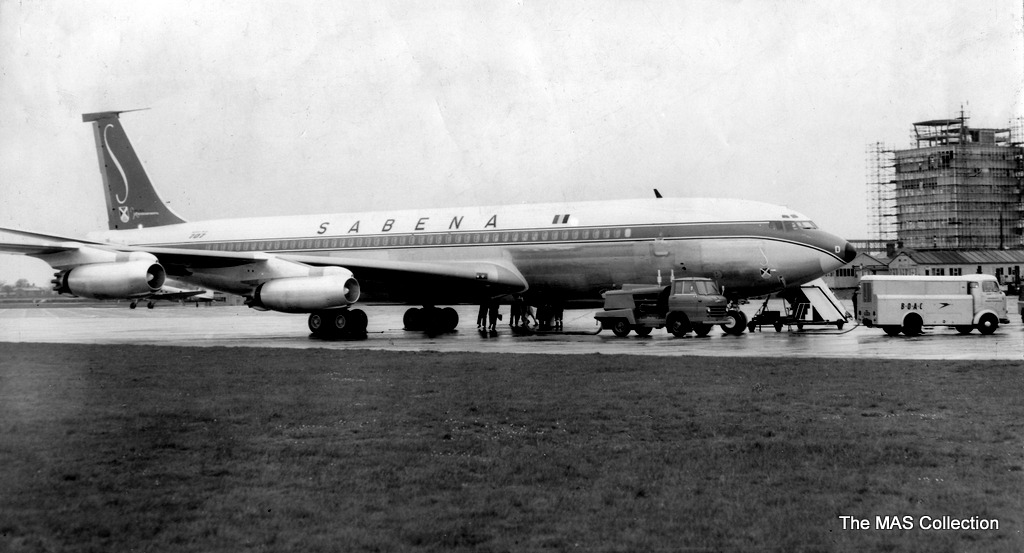 1. There are no details on the back of this large, but damaged, print of Sabena Boeing 707-329 OO-SJD. The aircraft served with Sabena 2.62 until 11.77. With the terminal still under construction behind, this is certainly an early 60s shot, possibly of a first visit?
2-6 are all by the same unnamed photographer, however with foresight the details of the date and registration are recorded on the reverse on typed labels.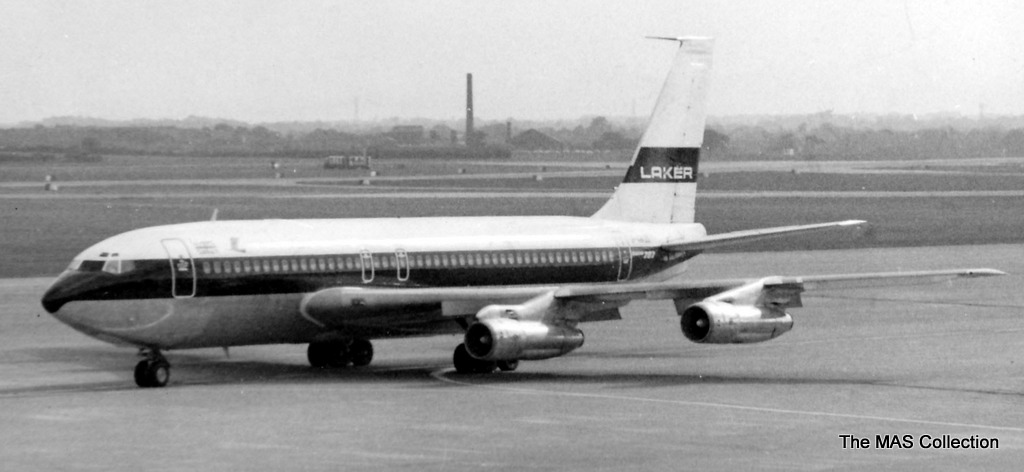 2. G-AVZZ Boeing 707-138B Laker on taxi out for departure 31.8.69. The aircraft served with Laker 2.69 to 12.78.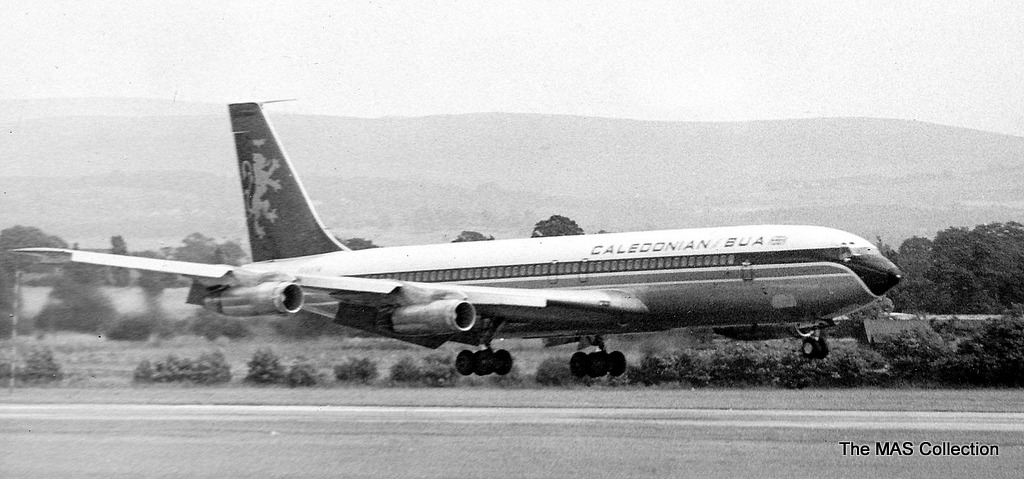 3. G-AVTW Boeing 707-300c Caledonian/BUA, on landing 27.6.71. This aircraft served with Caledonian 12.67 to 4.73 through several name changes.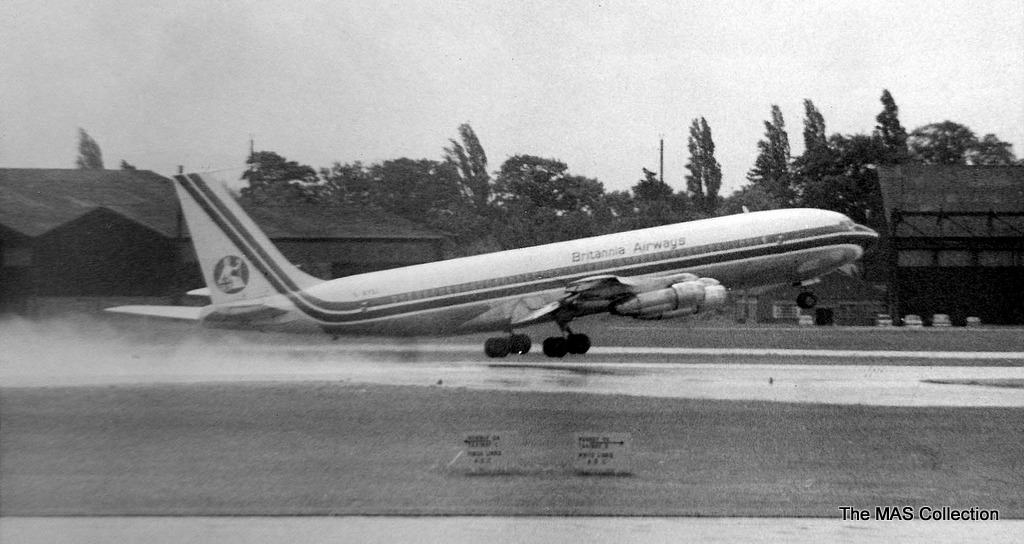 4. G-AYSI Boeing 707-373c Britannia Airways, departing in a downpour 27.6.71. Although mainly a Boeing 737 operator at the time, they used G-AYSI 2.71 to 4.73.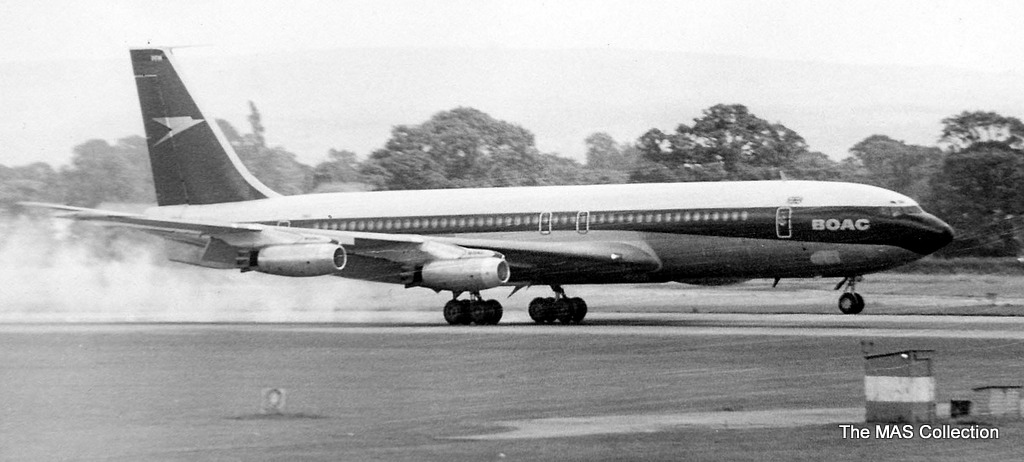 5. G-APFM Boeing 707-436 BOAC, on landing 25.7.71. This aircraft served with BOAC/BA 11.60 to 8.76.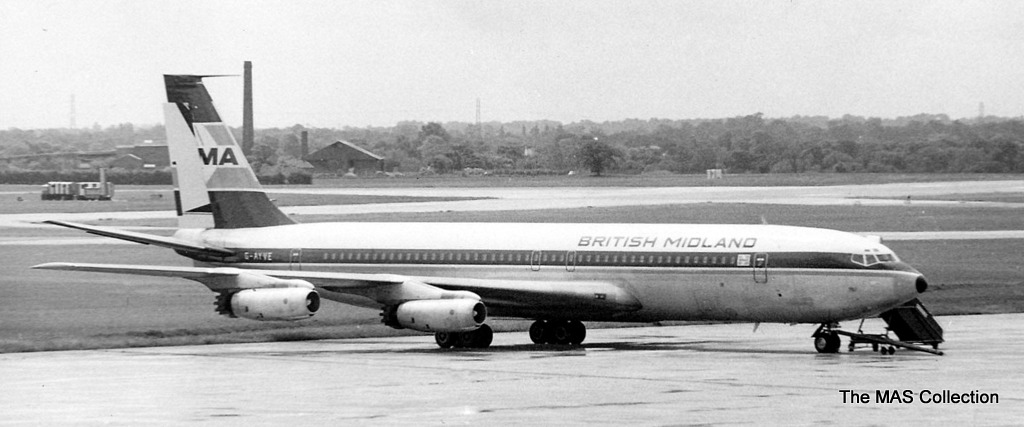 6. G-AYVE Boeing 707-321 British Midland Airways, also on 27.6.71. Note the 'borrowed' rudder in a different airline scheme, while the trim tab is in BMA colours.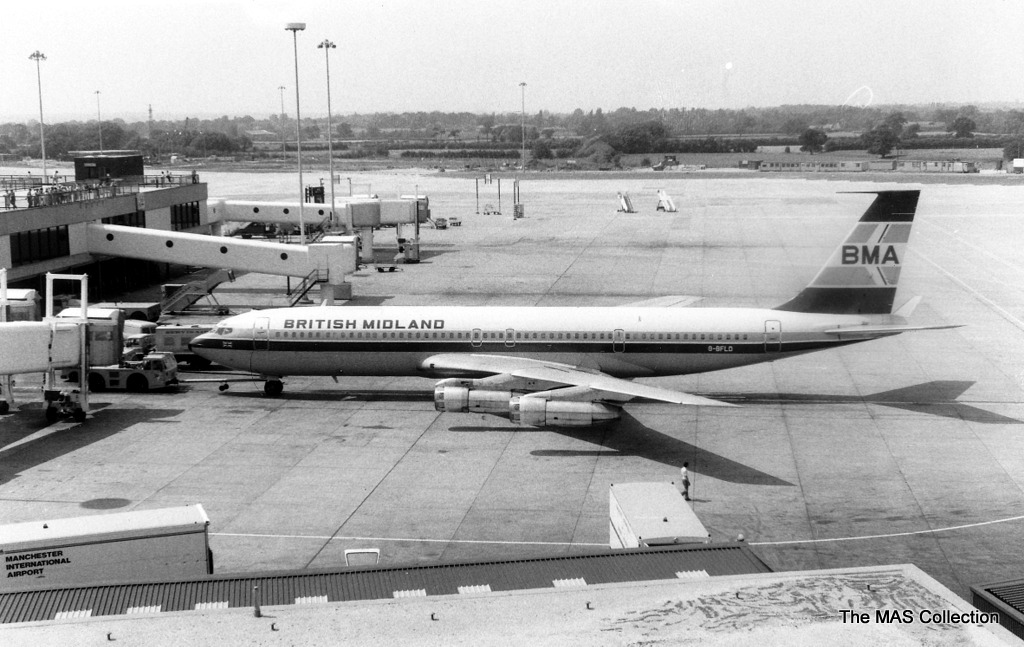 7. G-BFLD Boeing 707-338c of BMA, operated by them 3.78 to 8.85 although often out on lease to other operators. A better quality original makes a difference to the quality of scan, although I've missed repairing a couple of dust marks.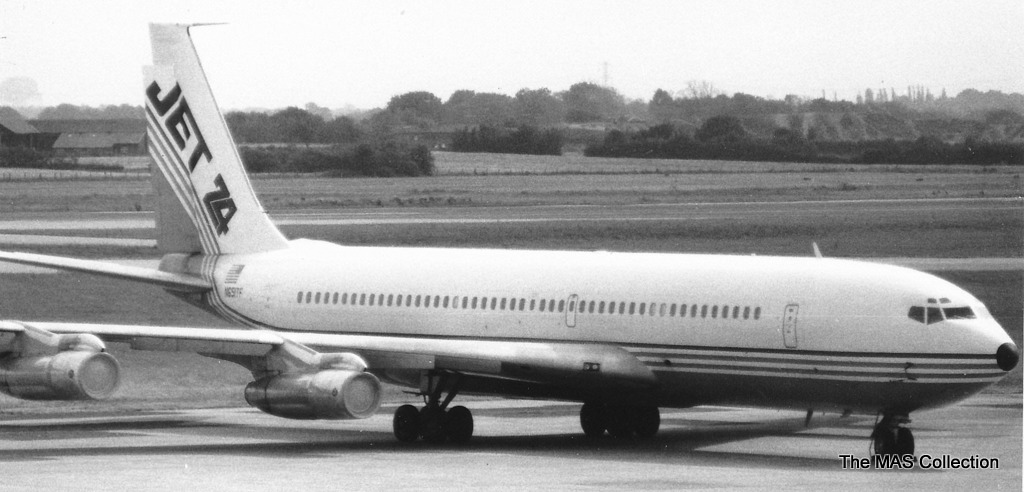 8. N651TF Boeing 707-351B in 'Jet 24' titles in this
Ian Griffiths
shot. The aircraft carried the marks N651TF for the period 7.80 to 8.88